Our Vineyard Partners
With our deep roots in the Mendocino County wine community, we source distinctive fruit from several prized Mendocino County vineyards. Scroll through this page for more information.
Largo Ridge Vineyard
Largo is a special property between Ukiah and Hopland off Old River Road. It sits in its own little valley and is meticulously maintained by three generations of winegrowers.
Lakeview Vineyard
Lakeview Vineyards is a premier vineyard estate property is 218+/- acres with 68+/- acres planted in wine grapes.
Whaler Vineyard, Ukiah
The Nyborgs and their Whaler Vineyard developed a reputation for producing excellent Zinfandel grapes, which they sell to some North Coast vintners.
Tollini Vineyard
For four generations, the Tollini family has produced wine grapes in Mendocino County. Beginning with the first field blend planting (Zinfandel, Carignan, Alicante Bouche, Mission) by Giussepe (Joe) and his wife Rosa Tollini on the Calpella home ranch in 1924, their family has continued to honor their legacy and stewardship through the years.
Zeller Vineyard
Zeller is an old vine zinfandel vineyard located in the Redwood Valley.
Baroni Vineyard
Baroni Vineyards is a 5 acre vineyard specializing in Primitivo grapes in Mendocino's Redwood Valley.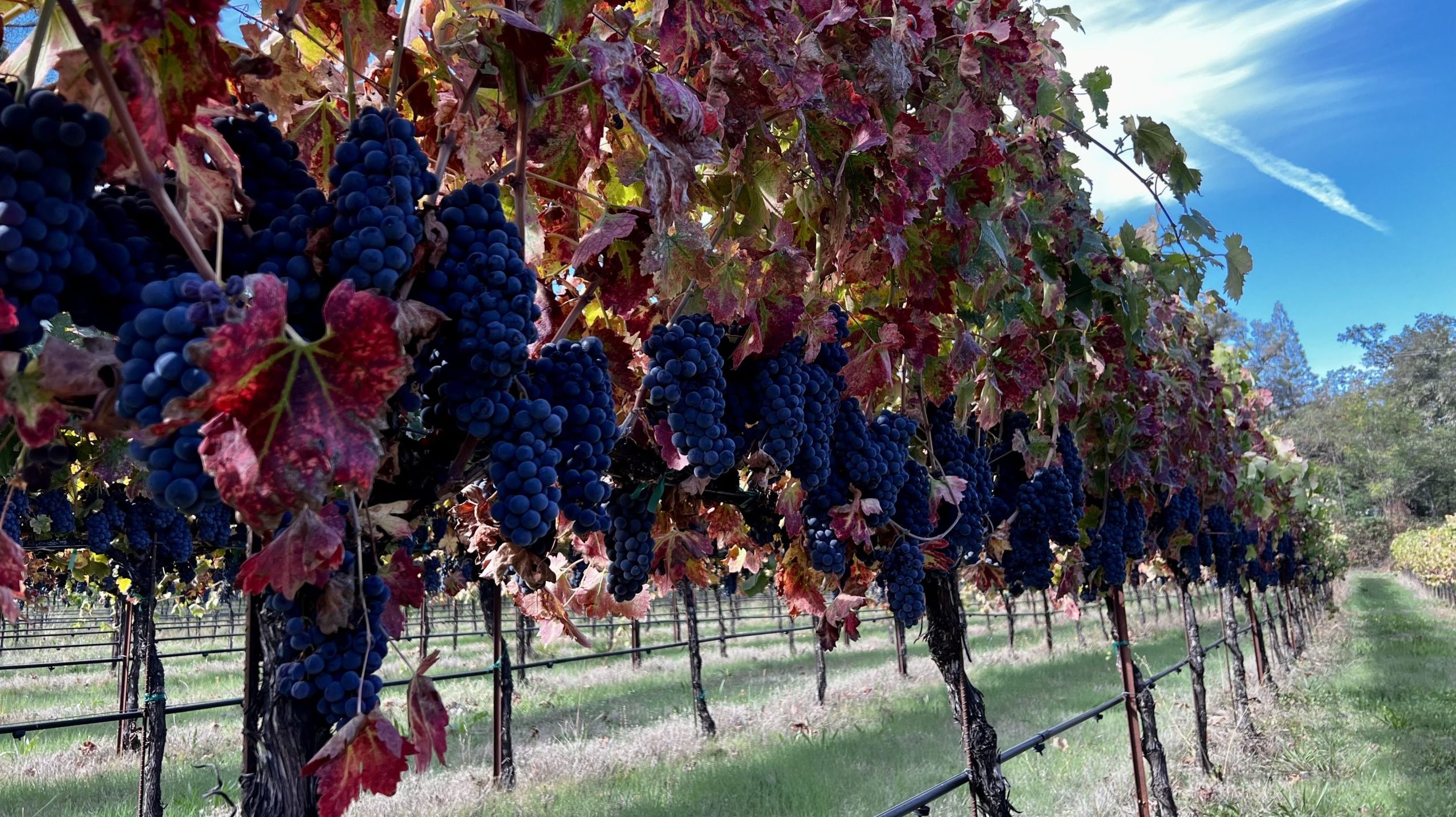 Chase Vineyard, Redwood Valley
Chase Vineyards produces Zinfandel, Carignane and Petite Sirah grapes. The Chase family has been growing grapes for several decades. They produce extraordinarily complex fruit that makes concentrated, intense wines.
Damiano Vineyards
Damiano Vineyard is a father and son farming operation.
Niemi Vineyard, Redwood Valley
French Colombard vines planted in the 1960s/early 1970s by Bill Niemi, now farmed by Bill's grandson, Alvin Tollini. All head-pruned and dry-farmed, these vines are huge, towering up to 8 feet high.
Cononiah Vineyard, Talmage
Located on the bench lands of the Talmage region of the Ukiah Valley (eastern foothills), the Berry Family's "Cherry Tree Block" produces exceptional Zinfandel with a distinct white pepper aroma.
White Oak Ranch Vineyard
The White Oak's two hundred and fifty-five acres comprises over one hundred and thirty acres of productive vineyards that are sold to some of California's finest wineries.